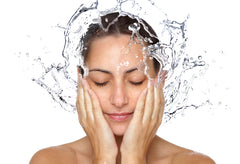 When it come to skincare Canadian winters present all sorts of challenges — harsh winds and frigid temperatures can cause skin to suffer from dryness, peeling, and cracking, and for those of us with pre-existing conditions like eczema or psoriasis, the potentially painful impact of winter can be daunting.
If you need help, contact us with your skin-related questions. When it comes to our winter beauty regimen, we've got some tried, tested and true products to help fight the effects of the cold.
From deep penetrating oils to nourishing masks or a must-have SPF, we've rounded up some of our toughest beauty products to keep your skin protected, healthy and glowing all winter long.